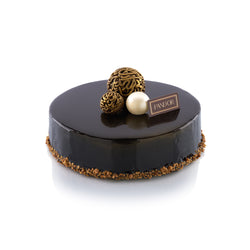 Product Description
This Chocolate Peanut Butter Cake is an extra moist, rich, three-layer chocolate cake with chocolate glaze on top! Prepare to fall in love!

Ingredients
Chocolate Ganache, rum, peanut butter with nut.

Note
This product is made to order.
Especially for the last cake order at 7 pm, if you want it to be picked up today
Please order this product at least 2 days ahead of the pick-up/delivery schedule.
Please note that all cookies, cakes, and hampers are subject to availability. For any questions or inquiries please contact us.