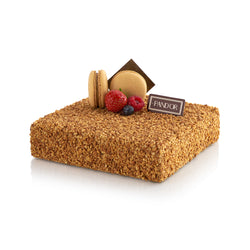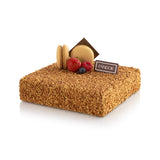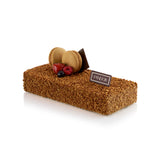 Product Description
Mocha Peanut Square Cake is a classic dessert recipe with a piece of spongy homemade angel food cake spread with icing and coated in chopped peanuts.

Ingredients
Almond sponge coffee, rum, buttercream mocha, and nut chop.

Note
This product is available daily.
Especially for the last cake order at 7 pm, if you want it to be picked up today
For next day delivery, orders must be placed before 2:00 pm the day before. Please note that we cannot specify the time for next day deliveries.
We always recommend placing your order 1 to 2 days in advance of the delivery/pick up date to avoid any issues. 
Please note that all cookies, cakes, and hampers are subject to availability. For any questions or inquiries please contact us.